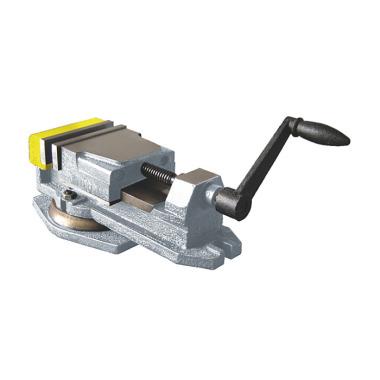 zoom_in
zoom_out
fullscreen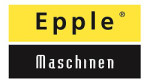 -17%
Epple FMS 125 - Frässchraubstock 521 0125
Sku: T-540979
121,68 €
(excl. legal VAT, excl. Shipping)
In stock,ready for shipping in 5 - 6 business days
Product variants
| | Sku: | Name: | SKU manufacturer: | |
| --- | --- | --- | --- | --- |
| | T-540978 | FMS 100 - Frässchraubstock | 521 0100 | |
| | T-540980 | FMS 150 - Frässchraubstock | 521 0150 | |
Content:
Shipping:
The shipping costs for United States could not be calculated automatically.
Provider:
Payment methods:
Returns:
Security:
Product data
Manufacturer:
Epple Maschinen GmbH

Condition:
NEW
Sku:
T-540979
SKU manufacturer:
521 0125
GTIN Code (EAN):
4260364292800
Weight:
17,00 Kg
All information relating to products from
Epple Maschinen GmbH
. Technical and optical modifications of the manufacturer and errors reserved. This page has been machine-translated, the original german version can be found
here
, please also note the
Translation Disclaimer
.
Product description
Stabile Konstruktion zum Bohren, Fräsen, Schleifen
Geschliffene, gehärtete Fu?hrungsflächen
Auswechselbare, geschliffene, gehärtete Spannbacken
Hochwertiger Gusskörper
Drehteller um 360° drehbar
Technische Daten
| | |
| --- | --- |
| Backenbreite | 125 mm |
| Spannweite | 85 mm |
| Backenhöhe | 37 mm |
| Gewicht | 17 kg |
| EAN | |
Complete catalogs
The offer is aimed exclusively at business customers, companies, public institutions, tradesmen and freelancers. All prices in catalogues are exclusive of VAT, shipping costs and surcharges if applicable.
The manufacturer is exclusively responsible for the content, price and article details of the products and offers presented in the catalogues. Subject to technical and optical changes by the manufacturer and errors excepted.

No Review yet
Description:
No Review yet
Written by:
No Review
Rating:

5

out of

5
5

stars, based on

1

reviews
Epple FMS 125 - Frässchraubstock 521 0125
Stabile Konstruktion zum Bohren, Fräsen, Schleifen
Geschliffene, gehärtete Fu?hrungsflächen
Auswechselbare, geschliffene, gehärtete Spannbacken
Hochwertiger Gusskörper
Drehteller um 360° drehbar
Technische Daten
| | |
| --- | --- |
| Backenbreite | 125 mm |
| Spannweite | 85 mm |
| Backenhöhe | 37 mm |
| Gewicht | 17 kg |
| EAN | |
4260364292800-667-667
4260364292800
https://www.toolteam.com/en-GB/epple-fms-125-fraesschraubstock-521-0125-t-540979-4260364292800.html?dc=US&cu=EUR
2024-01-02
121.68